---
Chiropractor Glenn Czulada D.C. ~ Dunmore location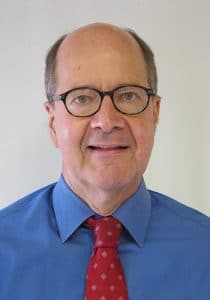 Dr. Czulada earned two Bachelor of Science degrees in Biology at Muhlenberg College in Allentown, then he completed his Doctor of Chiropractic degree at the National College of Chiropractic near Chicago. Since then, he constantly furthers his knowledge in Chiropractic and related studies through post-graduate work at health care seminars and prestigious higher-learning institutions, such as Harvard Medical School.
Over the past 29 years of treating over 10,000 patients, Dr. Czulada has become renowned for the successful treatment of various pain disorders due to traditional injury and cumulative injury, such as Carpal Tunnel Syndrome. His non-invasive treatment has resulted in preventing many patients from having to resort to surgery. The fruits of his overall efforts have led to his thriving Chiropractic practice in the Scranton area and the reputation as an authority in the treatment of pain and injury by colleagues and patients alike.
Dr. Czulada keeps abreast of the latest chiropractic technique and information through serving in numerous leadership positions in the PA Chiropractic Association and participating in various other chiropractic organizations. The Doctor uses his knowledge to educate patients, colleagues, and members of the medical and legal fields on issues related to health care and the diagnosis, treatment and prevention of injury.
Dr. Czulada and his wife, Beth, live in Moscow and have three children, Peter, Amy and Amber. The Doctor and his wife are very active in the community. He has served as President of the North Pocono Lions and is the Finance Chairman for his Church. He is also an outdoor enthusiast and participates year-round in activities like birdwatching, gardening, skiing, biking, running and swimming.
---
CHIROPRACTOR TODD GLIDEWELL D.C. ~ Dickson City location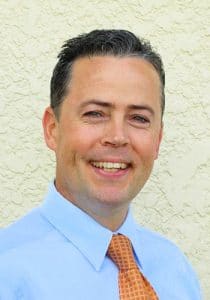 Dr. Glidewell spent his youth near the beaches of Southern California then later moved with his family to the Midwest during his teenage years. After high school, he attended Wichita State University, where he pursued a degree in biological sciences. It was during this time that he worked as an Emergency Medical Technician, which helped prepare him for a career in treating and caring for injured and hurting people.
Dr. Glidewell's interest in health care led him to Cleveland Chiropractic College in Kansas City, Missouri, where he earned his Doctorate of Chiropractic Science degree and then completed a two-year chiropractic internship. Following the completion of his doctorate degree, he completed the Master's Program at the Spine Research Foundation, where he polished his skills in treating whiplash injuries. He also expanded his clinical expertise by completing a two-year preceptorship with world-renowned chiropractor/acupuncturist, Dr. Richard Yennie. Dr. Glidewell's command of chiropractic and non-needle acupuncture makes him a dual threat against painful injuries and many other chronic conditions. His noninvasive approach to health yields remarkable results that come in the form of his many satisfied patients.
After finishing his degree in Chiropractic school, he met Nicole, a native of the Scranton area. They were married and decided to raise their family in Northeast Pennsylvania. Doctor Glidewell lives with his wife Nicole and five children live in Clarks Summit, close to their family and friends. They both enjoy the beauty and splendor of northeastern Pennsylvania, but most of all they appreciate the quality of people and sense of family values that are prevalent in the area.